Cenotaphs are public memorials, often funded by communities, that are created to commemorate those involved or fallen in conflict. 
These works act as historical touchstones, linking the past to the present – and communities to the people who sacrificed their lives in war. They provide a space for people to pay their respects and reflect on the legacy of those lost – while also playing an important role in a nation's architectural and artistic heritage.
HGH has had the honour of collaborating on some of the most iconic national war memorials in North America – each one unique to the communities who commissioned them.
---
The Afghanistan Memorial, Trenton Park, Ontario, Canada
We were privileged to work with Campbell Monument Company on the Afghanistan Repatriation Memorial, near the Canadian Air Force base in Trenton, Canada.
This cenotaph commemorates the Canadian soldiers who lost their lives in the war in Afghanistan. It was funded entirely by donations from citizens – many of whom lost beloved family members.
---
Engraving their names into history
The work consists of two large granite maple leaves – the national symbol of Canada – which were inscribed with the crests and names of those who made the ultimate sacrifice.
plants both domestically and overseas.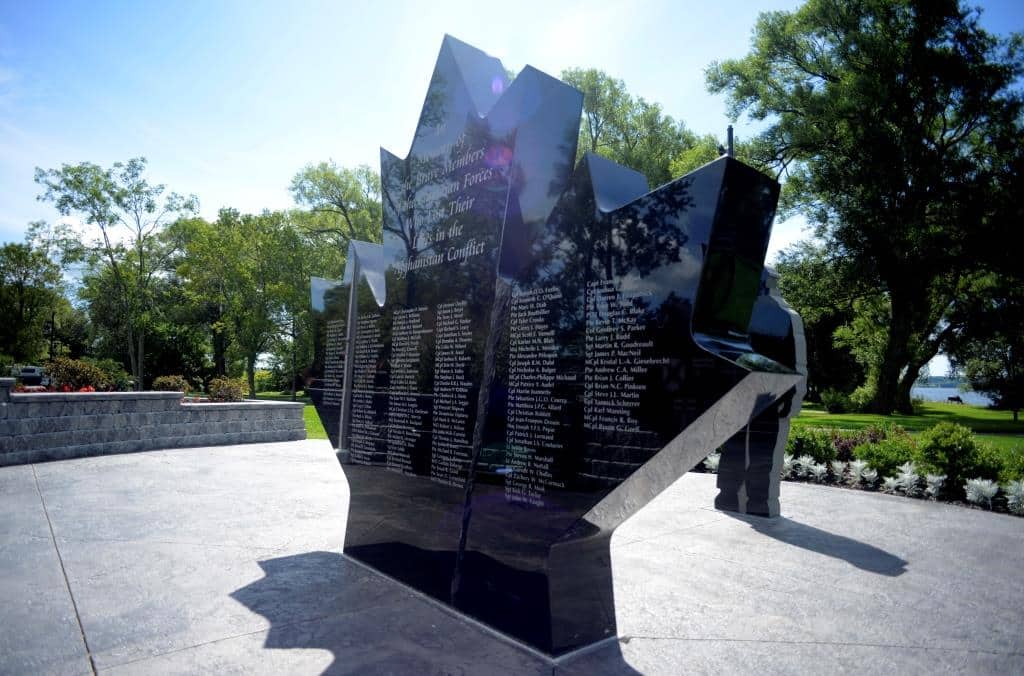 ---
Creating a Lasting Memory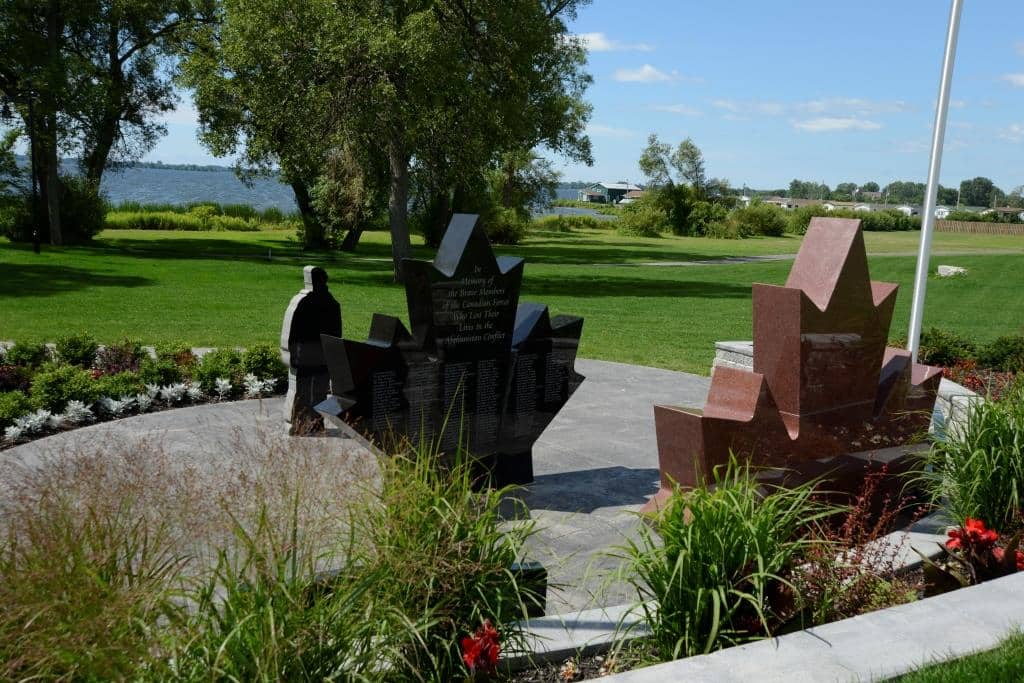 A granite soldier silhouette stands sentinel to the memory of the fallen leaving a shadow on the black granite leaf just behind. The jagged tear in the black leaf between the soldier on the left and citizens on the right symbolises the sacrifices our armed forces make when seperated from home and loved ones, to serve their country.
---
Offering a Place of Contemplation
Two granite memorial benches offer a place to rest, reflect and remember.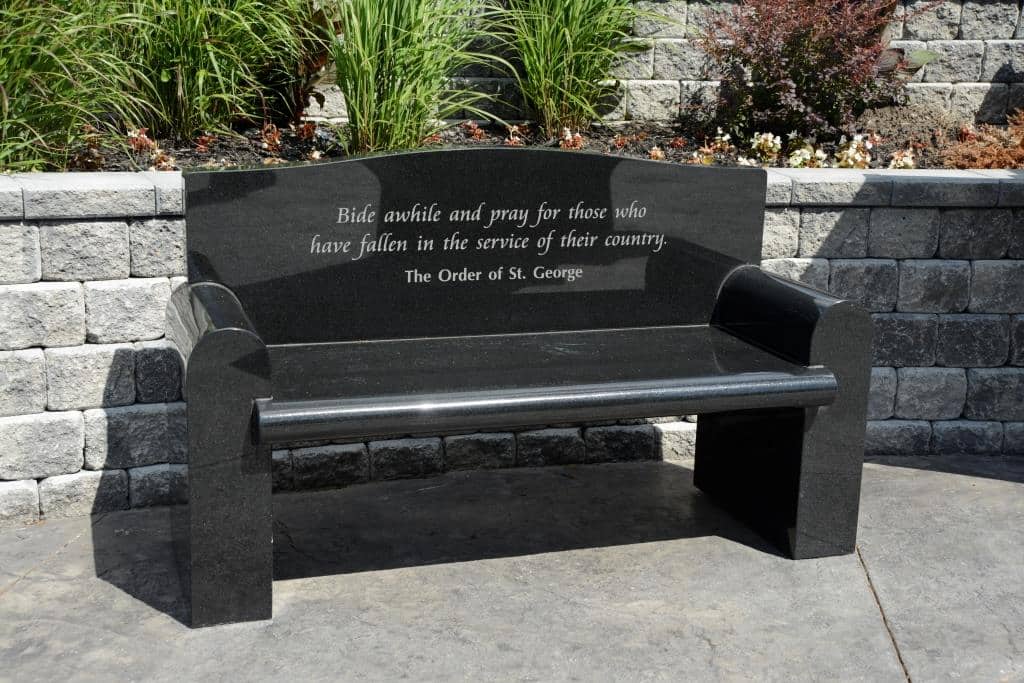 ---
Connecting the Past to the Present
Cenotaphs such as these provide new generations with important information, giving them an insight into the past and the sacrifices previous generations made in giving us the privileges we have today.
Cenotaphs also engender a sense of civic pride and local ownership – which means individuals and communities take them to their hearts and continue to care for them into the future.
War memorials also provide an important destination for anniversary events and occasions, such as Remembrance Sunday.
---
Markham Veteran's Square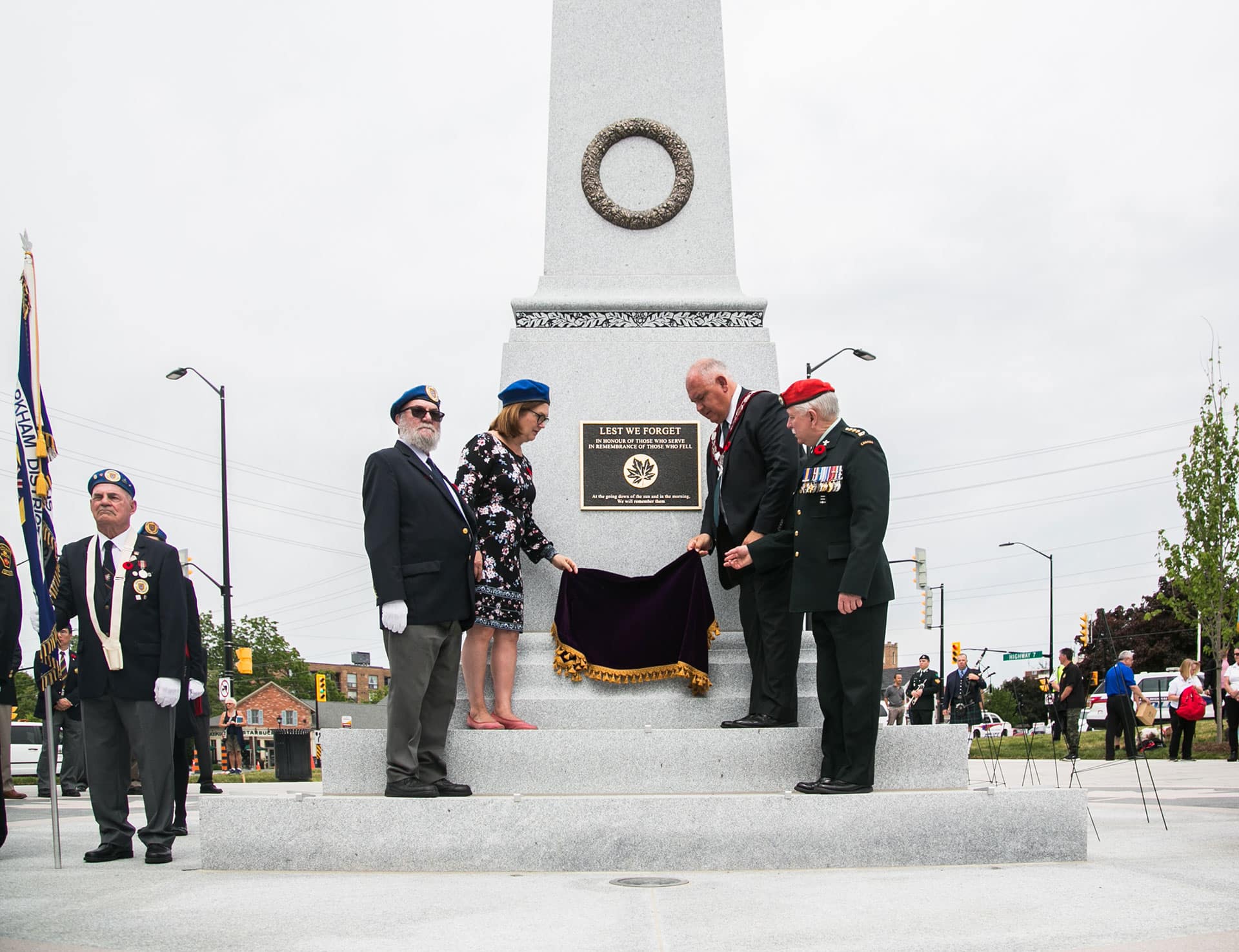 This brings us to another project we supplied for Shelburne Memorials for which we sourced and installed granite: Markham Veteran's Square in Markham, Ontario, Canada. This memorial was created in commemoration of Canada's 150th year of confederation and honours those who served their country.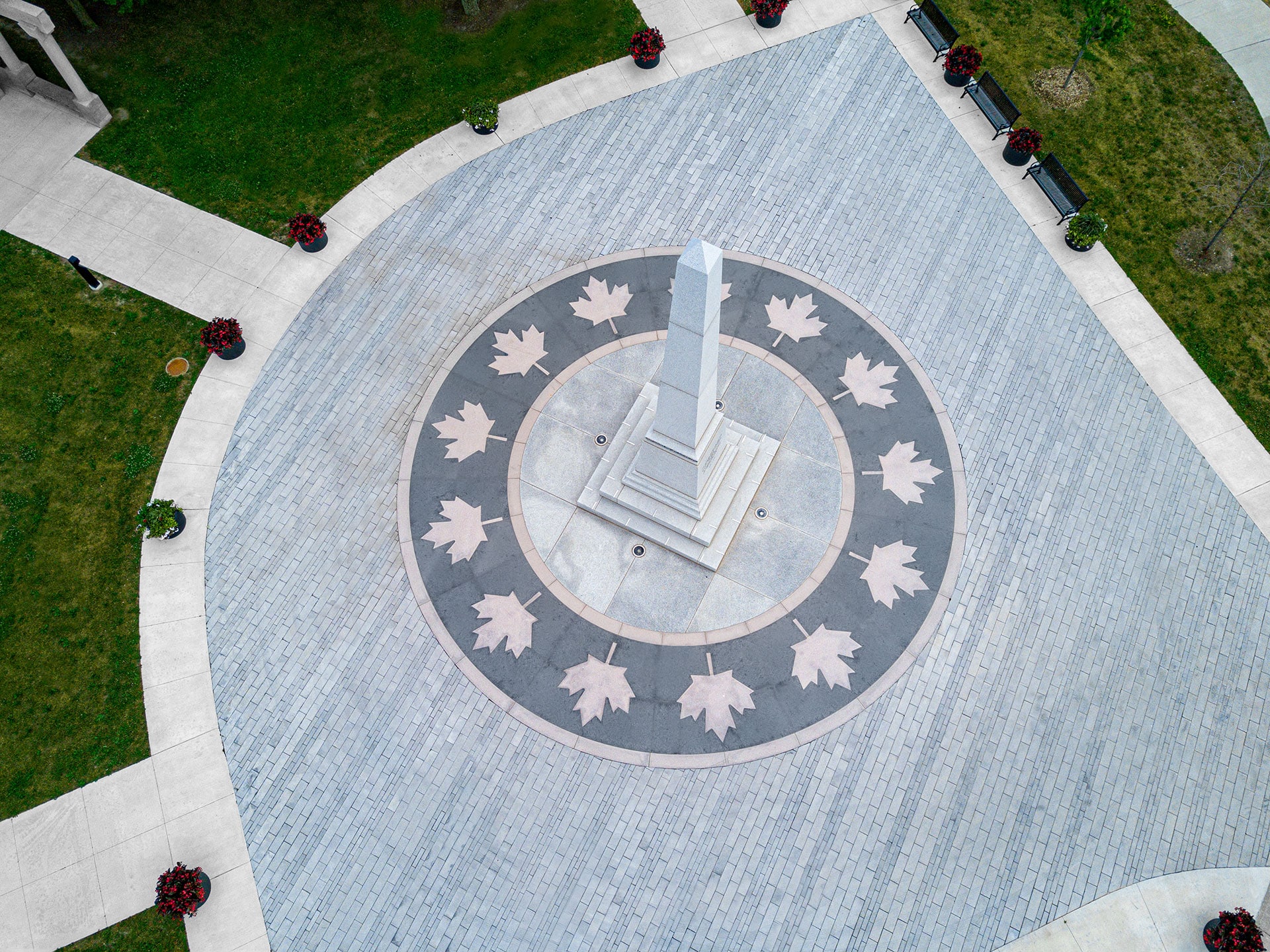 The focal piece of the cenotaph is an imposing granite obelisk, standing over 30' tall, which is surrounded by 13 granite maple leaves, representing the Canadian provinces and territories.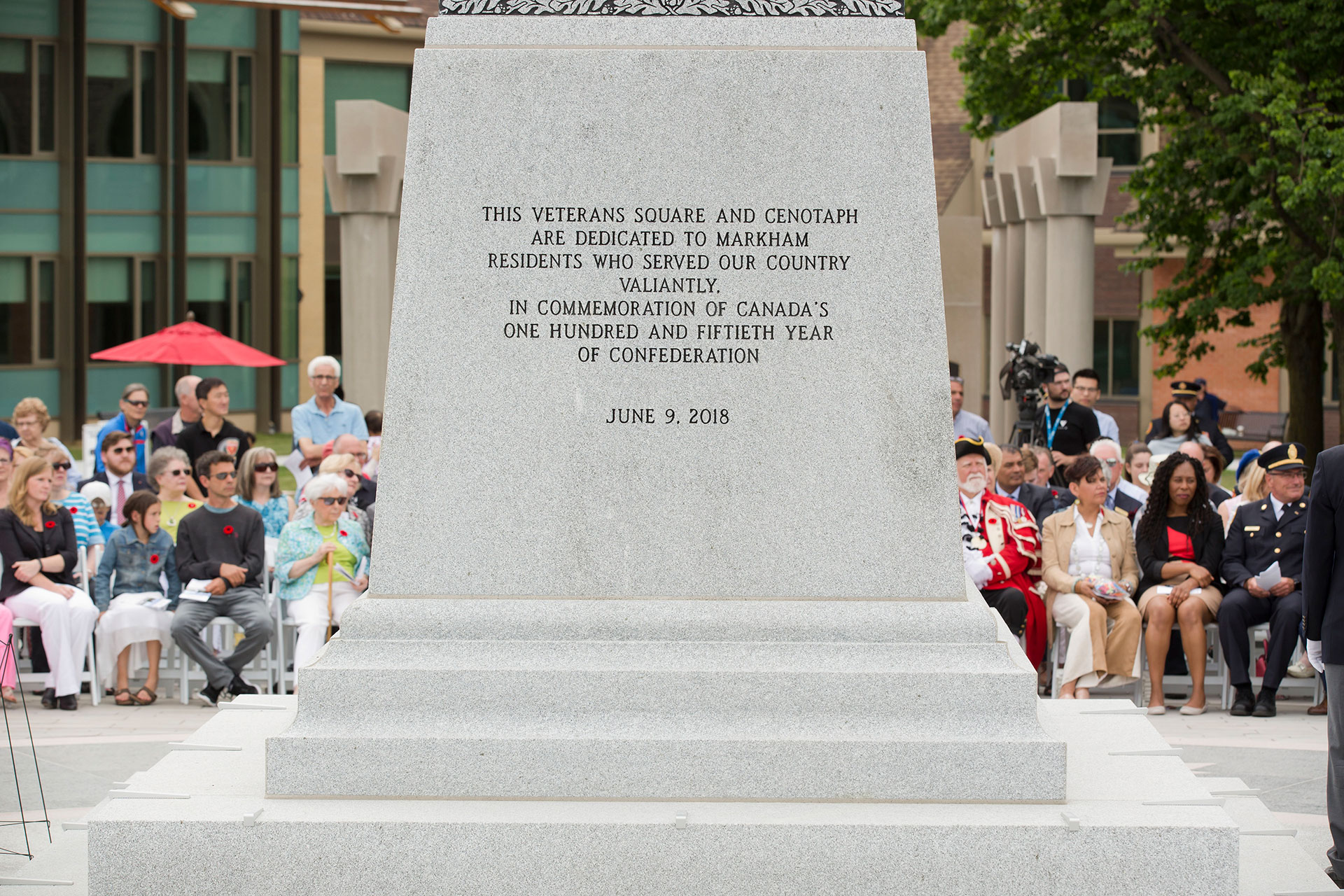 ---
A Symbol of Permanent Vigil
New memorials, created for both past and present conflicts, continue to be erected – representing the ongoing significance of cenotaphs.
We'll always be proud of the cenotaph work we've done – and continue to do.
These memorials mean as much to us at HGH, as they do to the public, and to history itself – a symbol of permanent vigil, profound loss, unbreakable emotional bonds – and bittersweet celebration.
---
More HGH Cenotaph Projects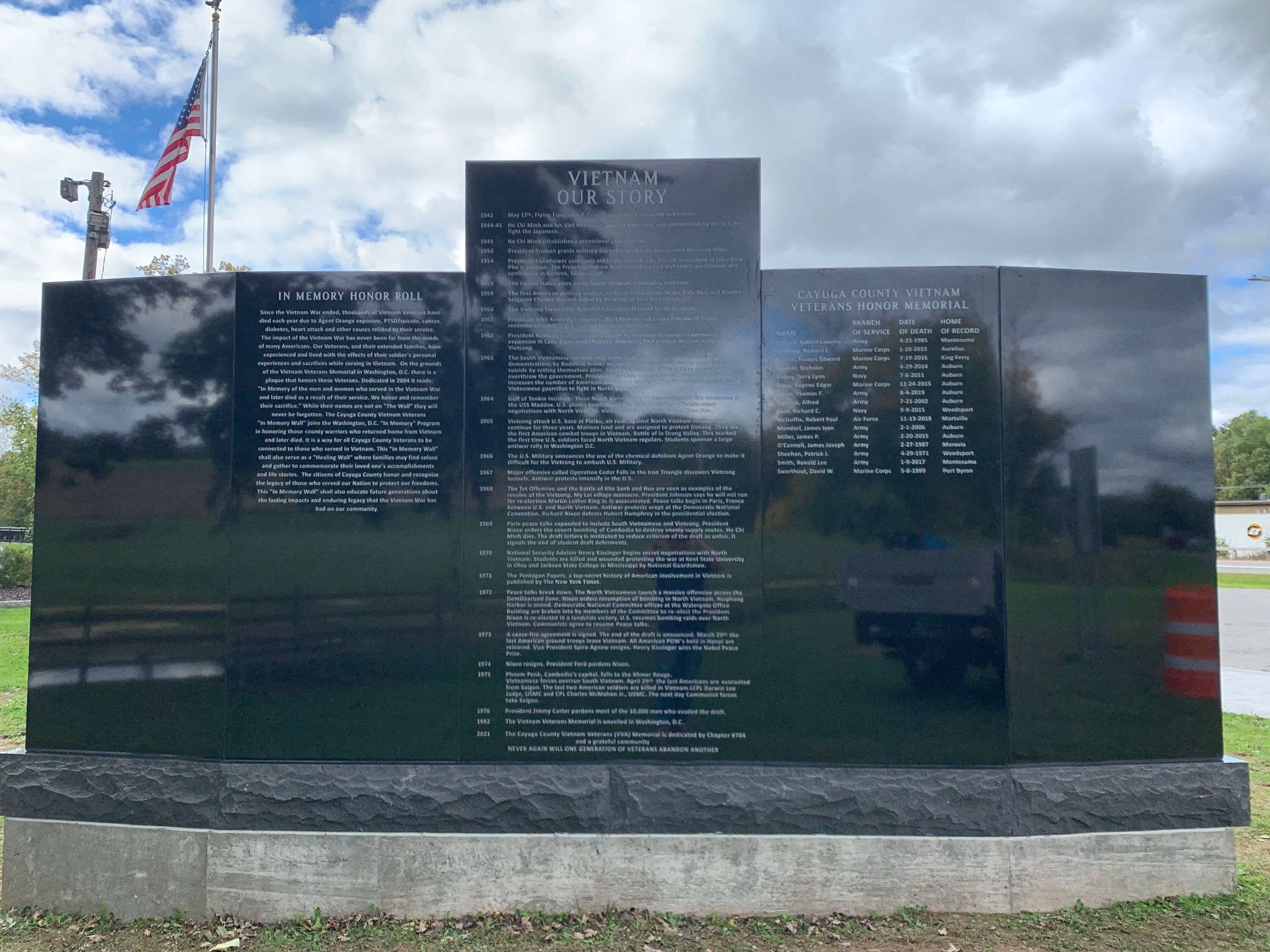 Vietnam memorial (Back), Weedsport, NY, USA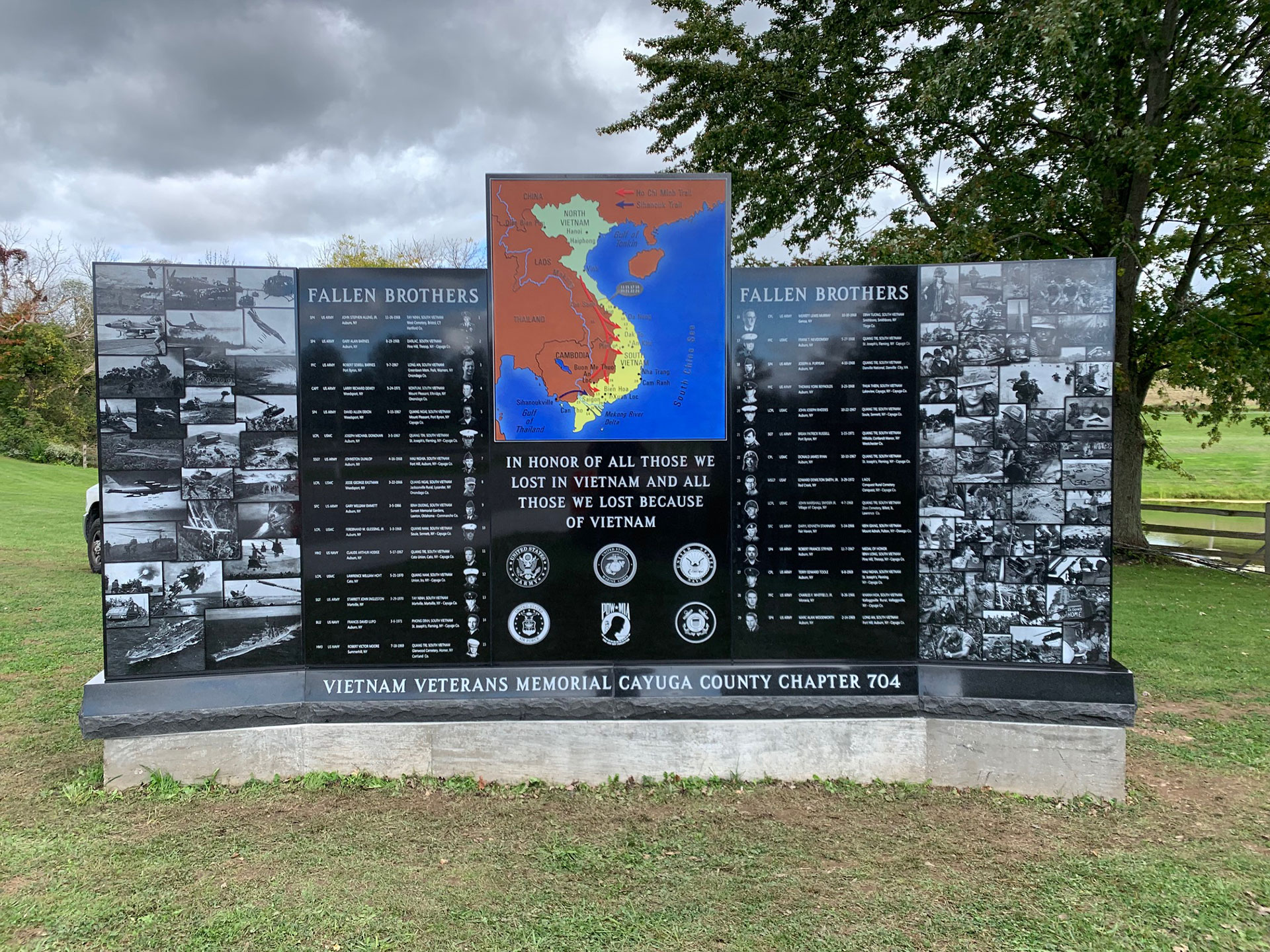 Vietnam memorial (Front), Weedsport, NY, USA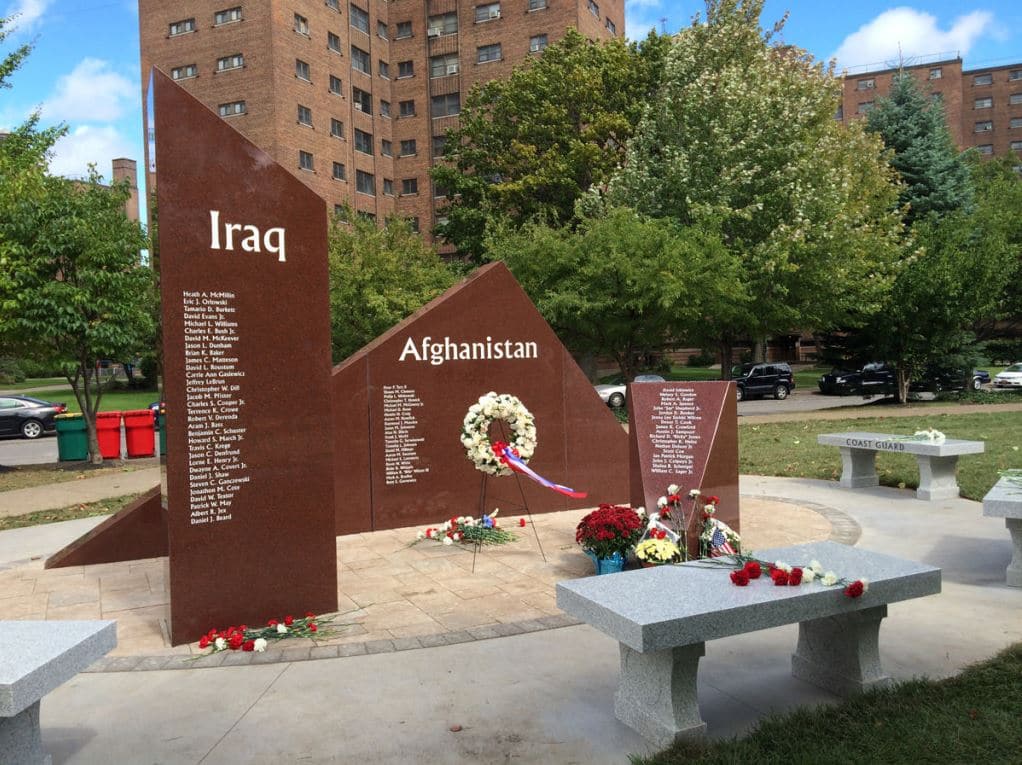 Afghanistan and Iraq memorial, Buffalo, NY, USA
---
Contact us today
Did you know that we at HGH Granite have been providing granite services all over Ontario for the last 93 years? Our vision and business model have helped build a loyal customer base that relies on our expertise and quality workmanship. Over the years, our team has grown with like-minded individuals that share the same passion for providing outstanding granite products and services. Let us help build you your vision. Contact us today!