While it is never easy to let go of a loved one, it is an inevitable part of life that our time here is not infinite.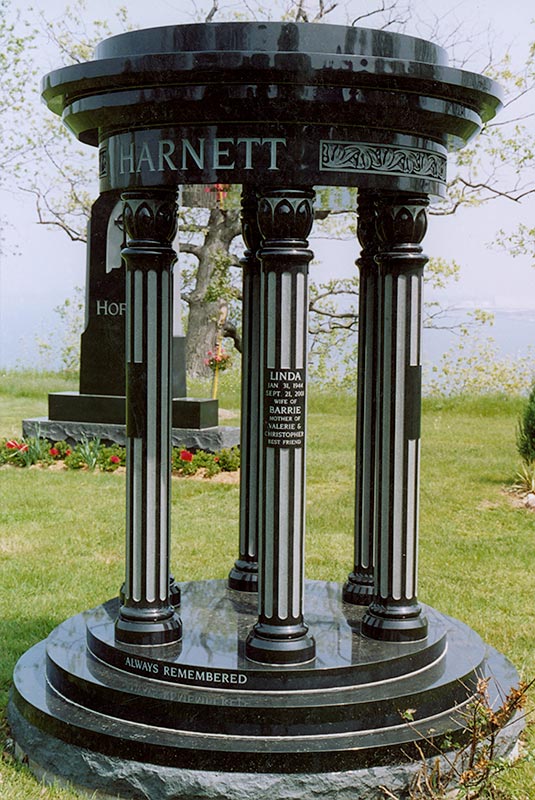 Although they might not be physically around anymore, it's incredibly important to keep their memories with us and to honor the laughter and love that they provided us. They will always be a part of your heart, and having a final resting place to visit and embrace these memories is an important part of the grieving process.
While we have begun to assist other industries with our granite services in Ontario, we have always been involved with helping memorial retailers, cemeteries, and individual customers get their granite needs. In fact, our family has been in the industry for over 85 years and will continue to do so.
Deciding on the right memorial for your loved one is a difficult decision to make, so we're here to offer a little bit of guidance of some of the options that you have. Keep in mind that our craftsmen are incredibly skilled at what they do, and through innovative stonemason tools and techniques such as laser etching, sandblasting, and hand carving, we can work with you to ensure that you receive the perfect tribute for the one that you lost. If you would like any further information about our granite services and what we can do for you, please do not hesitate to contact us today
Headstone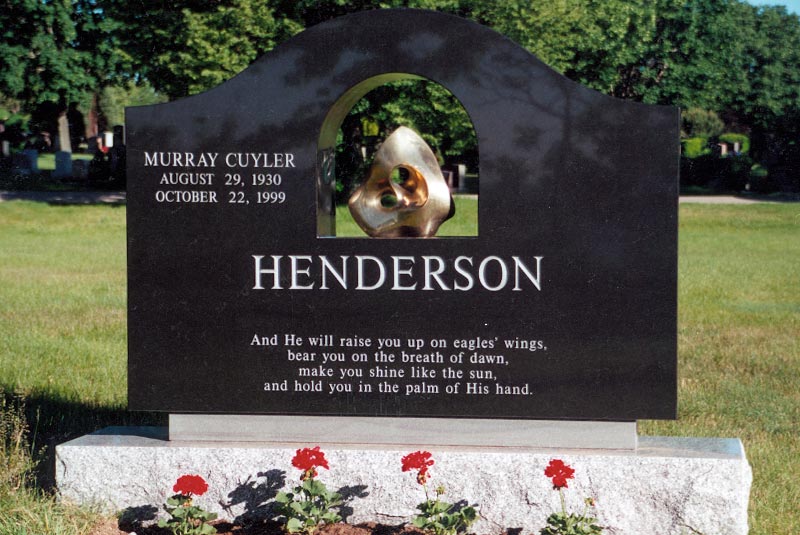 The most popular form of memorial chosen is the headstone. But that is not to say that it can't be something truly special and a beautiful way to remember the one that you have lost. Through our aforementioned tools and techniques, and our incredibly vast range of granite inventory (over four acres), we will craft a headstone that will truly encapsulate the love you have for the fallen and the incredible life that they lived.
Monument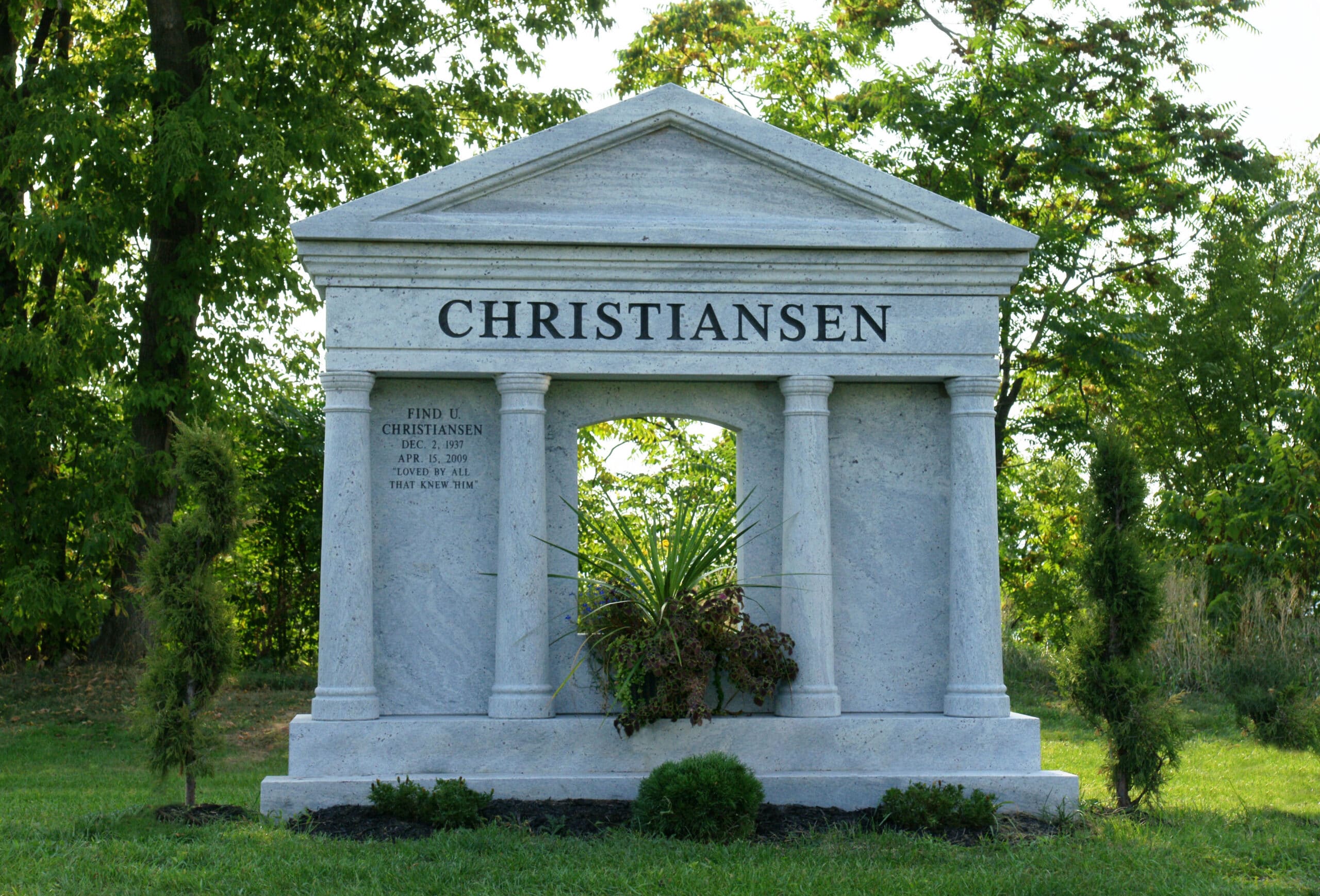 Another great option when deciding on a memorial is a monument. Some of the most popular forms of monuments chosen for remembrance include statues or obelisks, but it is really up to you! Specializing in custom granite structures, we can help turn your vision into a reality by crafting anything including fountains, art objects, and more. All you have to do is let us know.
Columbaria
A columbarium is commonly a public structure that is used for cinerary urns. This means an area that will be able to hold the cremated remains of your loved one. At HGH Granite, we have crafted countless granite columbariums for cemeteries and municipalities in Ontario and the surrounding areas.
Mausoleum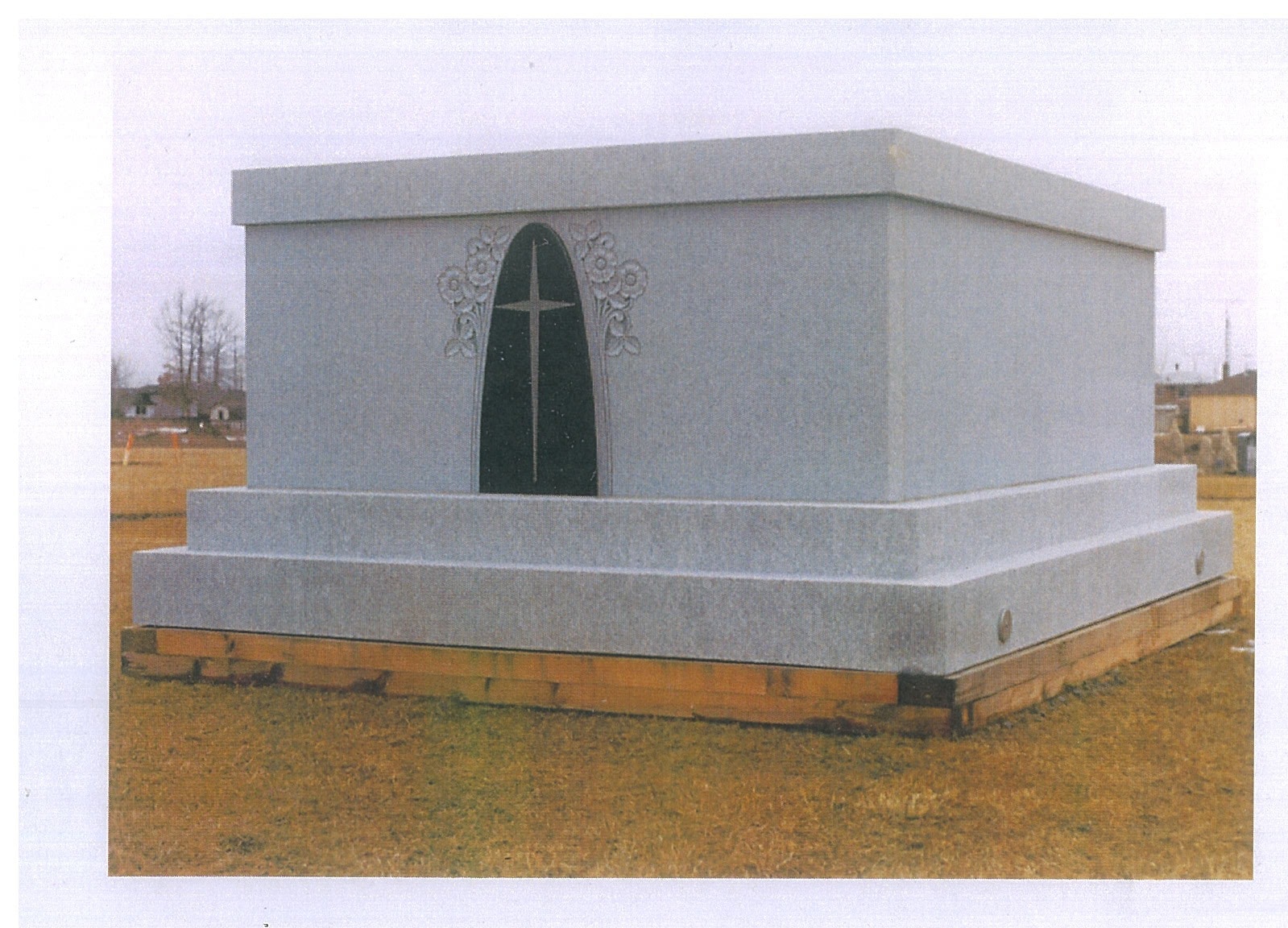 Similar to a columbarium, a mausoleum is a free-standing structure that is built as a monument or a tomb which acts as a burial chamber for the one that you lost. Mausoleums are truly special and a beautiful tribute to the fallen.
If you're currently looking for the perfect tribute to a loved one, we would first like to offer our condolences for your loss. We want to be there for you and will truly create something special. Through the durability of granite and the almost unlimited options for colour, we will create a memorial that they would be honoured to call their own. Contact us today for more information.