Unless you are a geologist or a rock hound, you probably don't think about granite very much. The reality is that in today's busy world, we have a lot to think about, such as getting the kids up and ready for school, going to work, and what we're going to have for dinner. We often take things for granted in this world that is full of ease compared to centuries ago. One such object we take for granted in granite.
Granite is an igneous rock made up of various minerals, including quartz, feldspar, micas, amphiboles, and others. It's the combination and density of the minerals that give the various granite colours. Granite is formed when molten rock cools, and the slower it cools, the larger its mineral crystals are. Granite is also buried deep in the earth beneath rocks and sediment. This pressure from the rocks and sediment is what creates the heat to melt the rock.
Most granite we see today is near the surface, although it is also mined. HGH Granite based in Ontario supplies granite for architectural uses, landmarks, and memorials. We've been in business for over 90 years. In addition, we also offer high-quality stonework as well. We can install, repair, sandblast, and laser etch any granite structure. When you partner with us, we can help you create a one-of-a-kind piece you can treasure forever. Below, we'll take a look at some of the most famous monuments made from granite. Contact us today for all your granite construction needs!
Mount Rushmore in South Dakota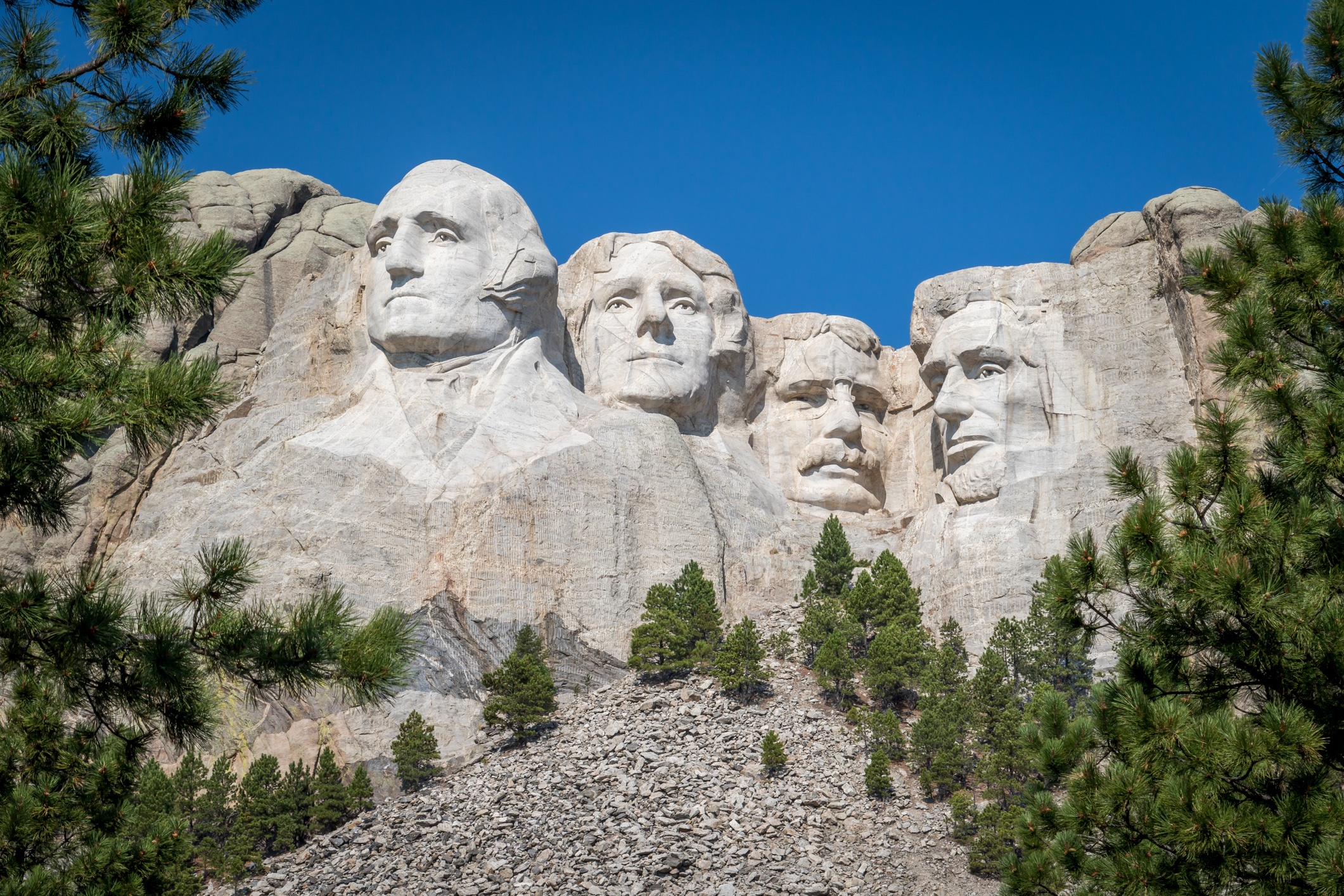 Perhaps the most famous granite monument in the world is Mount Rushmore in South Dakota. Granite is the most widespread rock on the earth's crust, and thus it has been used by civilisations around the world to build long-lasting monuments, structures, and buildings. Mount Rushmore was carved from a mountain that was made of exposed granite.
Mount Rushmore includes the faces of American Presidents George Washington, Thomas Jefferson, Abraham Lincoln, and Theodore Roosevelt. Although construction began in 1927, it took 14 years to carve this monument. 450,000 tons of rock was removed during the construction of this granite monument. Originally planned to be much more grandiose, the project ran out of money and settled on the faces instead. If you haven't visited Mount Rushmore, it is definitely a sight to behold.
Brihadeeswarar Temple in India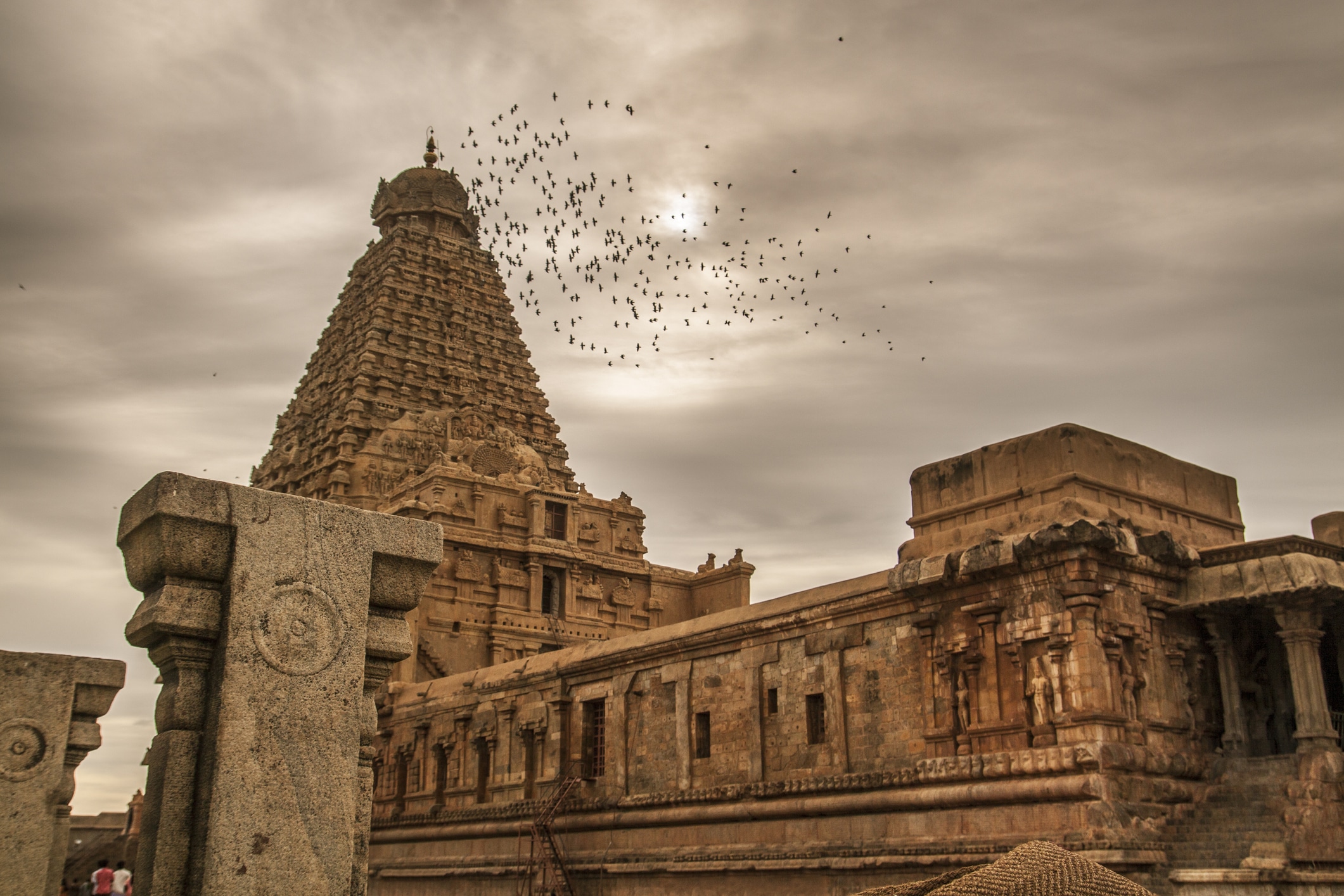 Built out of granite, the Brihadeeswarar Temple in southern India is also a must-see granite monument. This granite temple is dedicated to the Hindu god Shiva. Built between 1003 and 1010 AD, this temple is one of the largest in the world. A moat used to encircle it. It is built in multi-terraces and features inscriptions, frescoes, and sculptures. This granite temple used over 130,000 tons of granite and has a 216-foot tall tower that marks the Sanctum of the temple. This granite temple can be seen anywhere as you enter the city of Thanjavur. A 20-ton granite Nandi (bull) statue constructed from a single stone is built here as well.
The Brihadeeswarar Temple features a Kumbam (apex of the temple) made from a single piece of granite that weighs 80 tons. When you think about the fact that this temple is 1000 years old and that the nearest source of granite is 60 km away, you should be even more in awe of the ingenuity of humans to transport the granite to the temple site, carve it, and then place it altogether (which historians are still stumped as to exactly how this was accomplished). The scope of this project using only simple tools and machinery is almost impossible to imagine without having been there. Add in the fact that this temple was constructed so that when the sun is at its peak no shadow is cast from the temple that hits the ground, and you should be impressed indeed. This granite temple is visited by millions of tourists every year.
Amenhotep III in London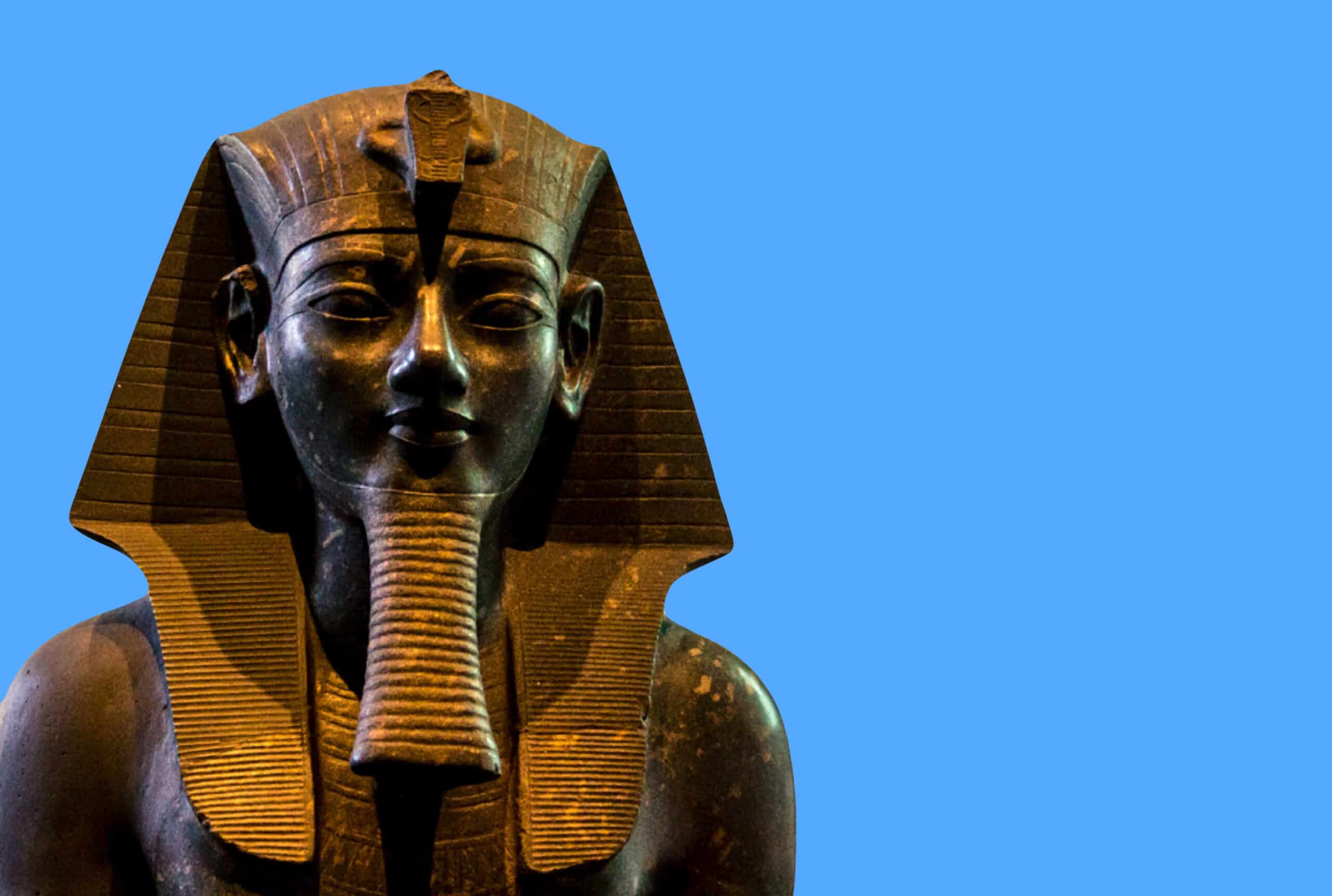 As proof that granite has been carved for thousands of years, we go back even further to the ancient Egyptians. In the British Museum of London stands the head of the King of Thebes, which is a huge, red granite statue that used to stand at the temple of Mut at Karnak in Egypt. Only the head and arm survive, which is truly a miracle since oftentimes when a new pharaoh took over, he or she would destroy statues of the old pharaohs.
The red granite here is due to the high levels of iron ore in the granite that was used in this monument. Archaeologists date this head to 1370 BC. The carvers of this granite monument were skilled since the facial features are still recognizable despite evidence that the face has been altered in the past. One of the most well-preserved statues of its era, this granite monument is a testament to the longevity of granite and why it is a preferred stone for monuments, architecture, and memorials.
Diana, Princess of Wales Memorial Fountain in London
Almost everyone remembers where they were when they heard that Princess Di had died. Her memorial was dedicated in20004 and now stands in London's Hyde Park. The memorial is a fountain made of 545 pieces of Cornish granite that was shaped by a computer and then assembled. The granite fountain flows in two directions into a pool. Three bridges cross the fountain. A million people visit this granite fountain every year, and it was made to reflect your loving and caring spirit. The granite pieces came from Northern Ireland and were shipped to London. It is most definitely a fitting memorial to a princess.
Vietnam Veterans Memorial in Washington, D.C.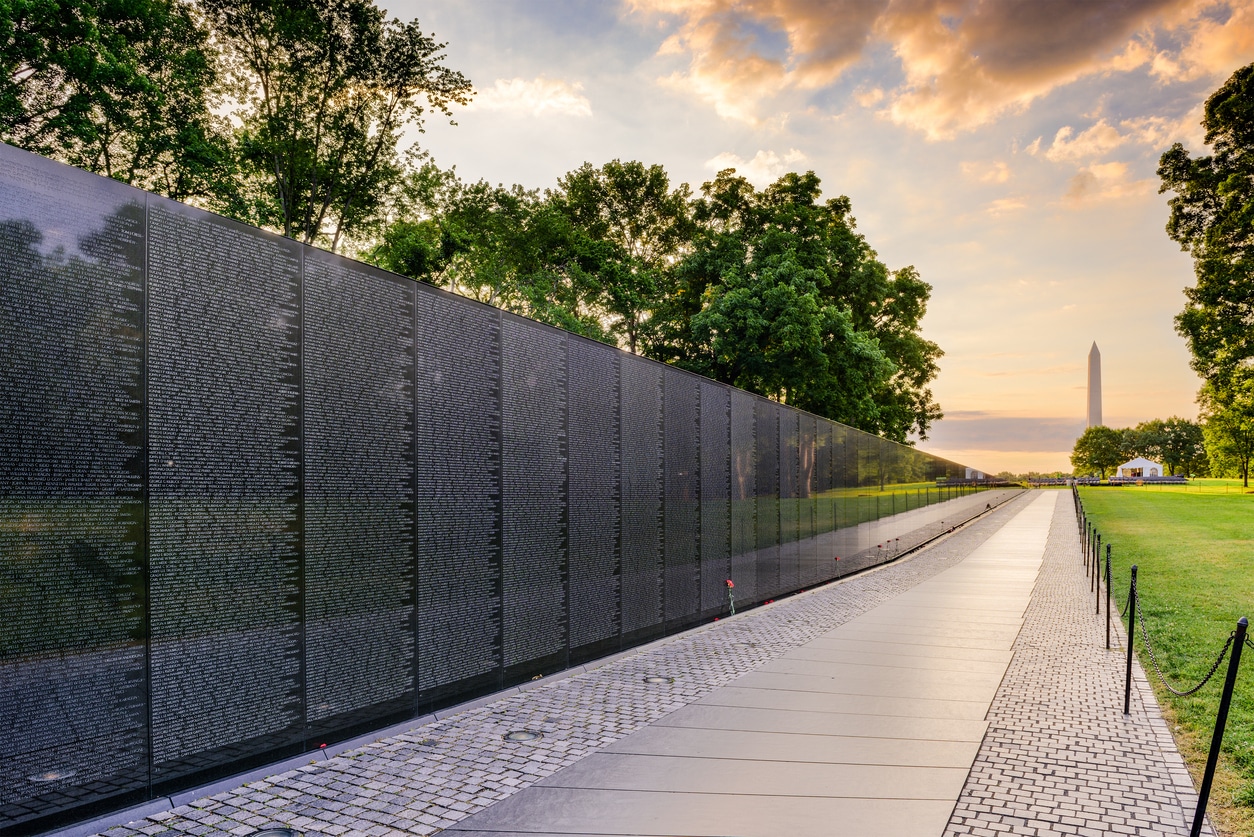 Made possible by private donations, the Vietnam Veterans Memorial is one of the most somber, yet beautiful places to visit. Dedicated in 1982, the Vietnam Veterans Memorial is made from polished black Indian granite, and the names of 58,000 Americans who were killed in the Vietnam War are here, being sandblasted in for all to see. Three million visitors journey to Constitution Gardens near the Lincoln Memorial in Washington, D.C. every year to see it. This granite memorial is V-shaped and lists the names in chronological order. Now a national monument, many are struck by its serene beauty when they visit in person.
When you visit this granite memorial, you'll often see people making rubbings of the names of their loved ones. This is a beautiful, fitting memorial to those who gave their lives in the name of freedom — a memorial that will last a long time.
Choose HGH Granite for All of Your Monument, Memorial & Architectural Needs
For over 90 years, HGH Granite based in Ontario has been a granite stone supplier to those looking to make monuments, memorials, or a creation of art, be it a building or a fountain. These landmarks add beauty to the lives of those who see them and are a fitting, lasting tribute to whomever they are made for.
HGH Granite also offers granite installation, granite repair work, laser etching, and sandblasting to our granite customers in an effort to help make their granite project easier by helping you get from concept to reality. Our granite company offers granite in many colours and finishes so you can achieve the look you are after, including our stunning Blue Pearl granite that is absolutely breathtaking to behold. We work with contractors, architects, landscape artists, and designers to provide expert knowledge and insight to create stunning works of art.
Whether you are looking for signage for public art and civic memorials, our granite company has got your needs covered. If you can imagine it, we can help make it. We are constantly innovating and expanding our partnerships with artists, craftsmen, draftsmen, sculptors, and architects to better serve you. Contact HGH Granite, your granite stone supplier of choice, today to get started!